Car Wreckers Ngongotaha
Want cash $$ for your old junk car, Van, Ute & Trucks in Three Kings & Royal Oak Auckland Today?  Vehicle wanted Dead Or Alive
Car Wreckers Can Help You to get rid of your unwanted vehicle Today!
Selling your vehicle can be difficult if you are not familiar with the rule we understand that you want a quick and easy sale for as much money as you can get. and That's exactly what we are offering you! We are collecting vehicle from all over the Rotorua and the BOB Region including Ngongotaha, Hamurana Western Heights , We offer Top Cash for Cars, Van, Ute & Trucks and give free of charge vehicle removal, To get a quote for your vehicle or schedule a pickup, just contact us on 0800 227 973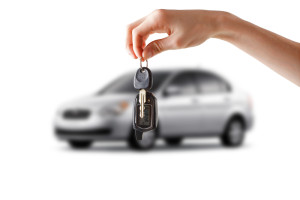 Cash for Car, Van, Ute & Truck upto $11,000 cash!
Car Wreckers | cash for cars team offer the best cash quotes in Ngongotaha and Rotorua. To find out how much cash you can get for your vehicle, You can call our team by using any of the methods below or get a cash for cars quote online by filling out the instant Quote form in your right hand side hassle free, and we will call you back as soon as your vehicle detail is available to us.
Call us now on: 0800 227 973

or Call on: 021351352
Email us to: info@carwreckers.co.nz
Car Wreckers Free vehicle removal services
Our vehicle removal team operate right throughout the Rotorua and Bay Of Plenty region, from the North to the South and West to the East. To get free vehicle removal, just contact us using any of the methods above to book our team for your removal. They'll be there as soon as they can! Click here to book free vehicle removal online.
Car wreckers Ngongotaha | Cash for Cars Rotorua
We can have your vehicle removed for free from anywhere in Ngongotaha and we'll pay you cash for it today. We Buy From cars to vans, 4WD vehicles and trucks, our Rotorua team will take just about any vehicle in any condition.
Check out Car Wreckers Rotorua and the bay of plenty page for more details.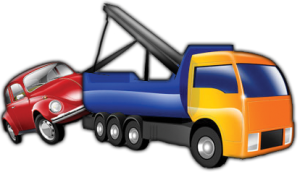 4WD and Trucks wrecking services
Car wreckers are Commercial buyers and wreckers pay top dollar for all makes and models of Trucks, Vans & four wheel drives. Just give us a call or email us using the contact form in our page of this site to get a quote for your 4×4. You can also get free removal and we'll pay you cash when we arrive to pick it up.
Truck wreckers in Ngongotaha, Rotorua
We Pay cash for trucks plus free truck removal from anywhere between the Rotorua and The Bay of Plenty  region. Just like with any other type of vehicle, you can get a cash quote and book a pickup by calling us or using the form on the right hand side. Find out more about our truck wrecking services here.
Paying cash for vehicle for any manufacturer any Models
We collect and take any vehicle from any manufacturer, regardless of what condition it is in. You can view a list of common makes and models of vehicles we wreck. vehicles,
From 1985 To 2015 any condition!! Toyota, Nissan, Mitsubishi, Honda,  Suzuki, Mazda, Isuzu, Audi, Renault, BMW, Chevrolet, Ford, Hyundai, Jeep, Kia, Land Rover, Mercedes, Volkswagen Volvo, Nissan, Fiat, Chrysler, Holden, Peugeot, Scania, Canter, Fuso vehicle we are buying for cash today. Check out our Auckland Toyota wreckers page today page for more details.
Call on 0800 227 973 or 09 264 1862
Check out our Trademe page for more details
Wikipedia information for Wrecking yard
www.carwreckers.co.nz
top Cash Paid For Cars, Van, 4wd & Trucks Today!